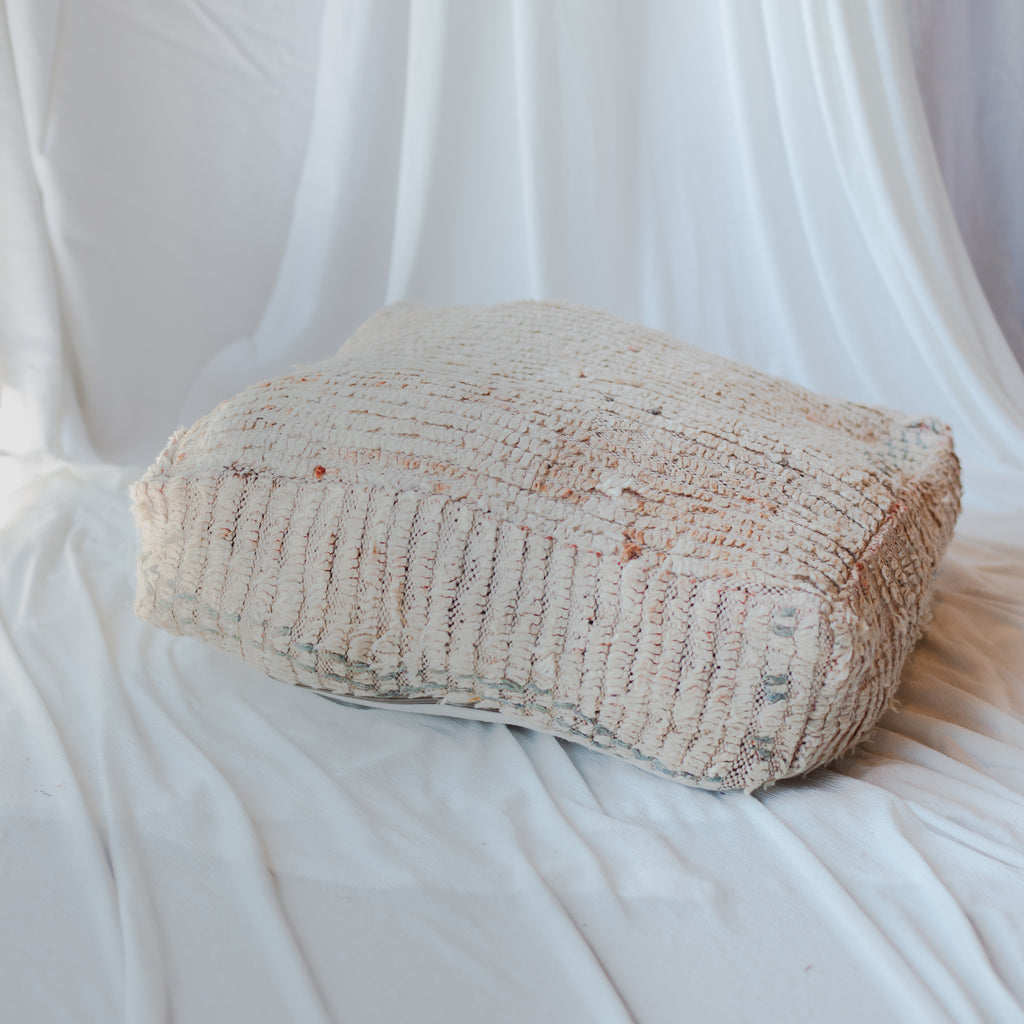 Cream and Soft Pink Vintage Moroccan Rug Floor Cushion
$169.00
Morocco is known for its bold use of colors and stunning textiles. Our floor cushions are not only beautiful but sustainable as they are created from rugs that are still beautiful, that have minor design flaws in a portion of the rug. Just the beautiful part is used to create our cushions!
One of a kind.
Measure 60 cm x 63 cm x 23 cm.
Wool
Pile is Medium to High
Zipper Opening
Cushions come without stuffing
Filling your cushion:
Our cushions come flat without filling, this helps save on shipping costs to you. We like to continue with sustainability and use old linens and duvets to fill our cushions. Think of it as extra storage!
Care:
Best to spot clean your pillow. Do not place in washing machine or dryer. Over stuffing can cause zipper to be strained, if you ever break your zipper, please let us know. We will repair on us!