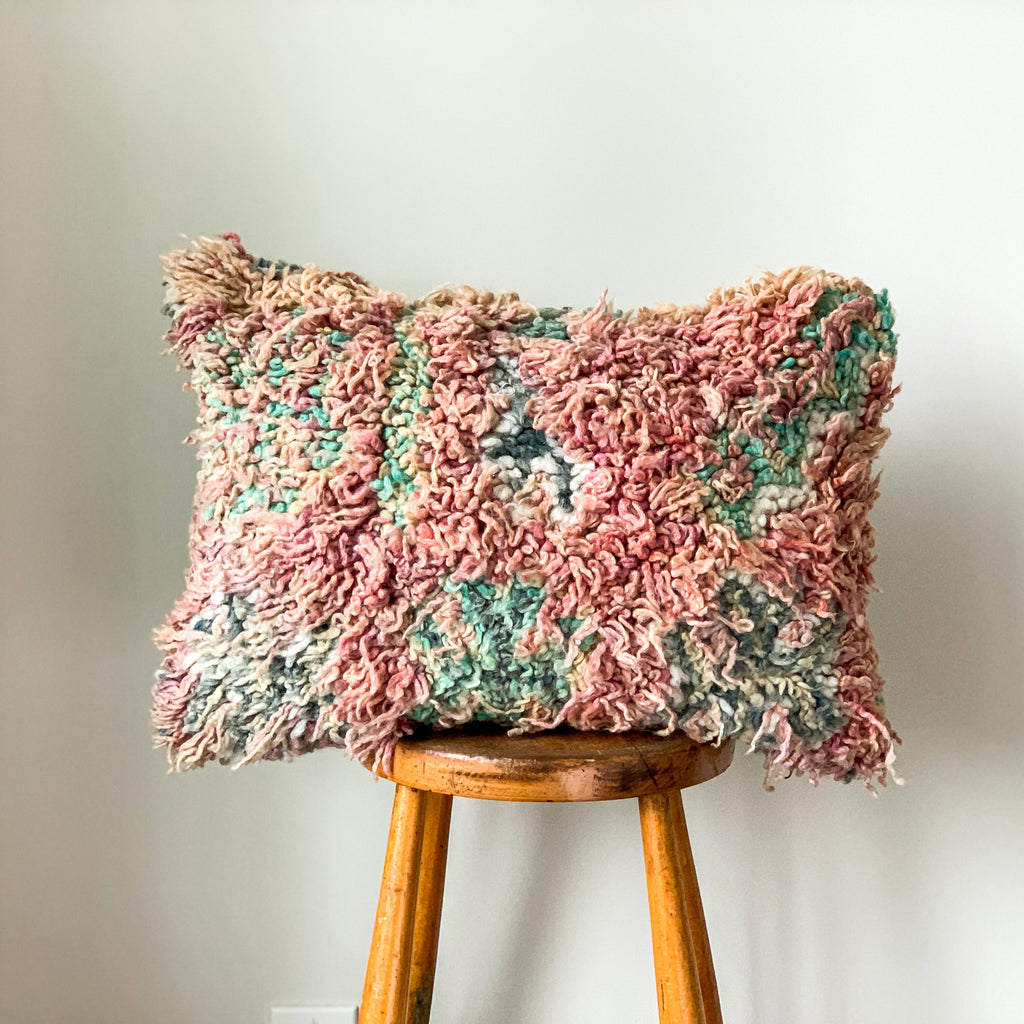 Moroccan Rug Pillow Pink II
$98.00
Morocco is known for its bold use of colors and stunning textiles. Our pillows are made from repurposed rugs. They are not only beautiful but sustainable and each pillow is one of a kind!

Wool
Pile is Medium to High
Zipper Opening
Cushions come with insert.
Care:
Best to spot clean your pillow. Do not place in washing machine or dryer. Over stuffing can cause zipper to be strained, if you ever break your zipper, please let us know. We will repair on us!