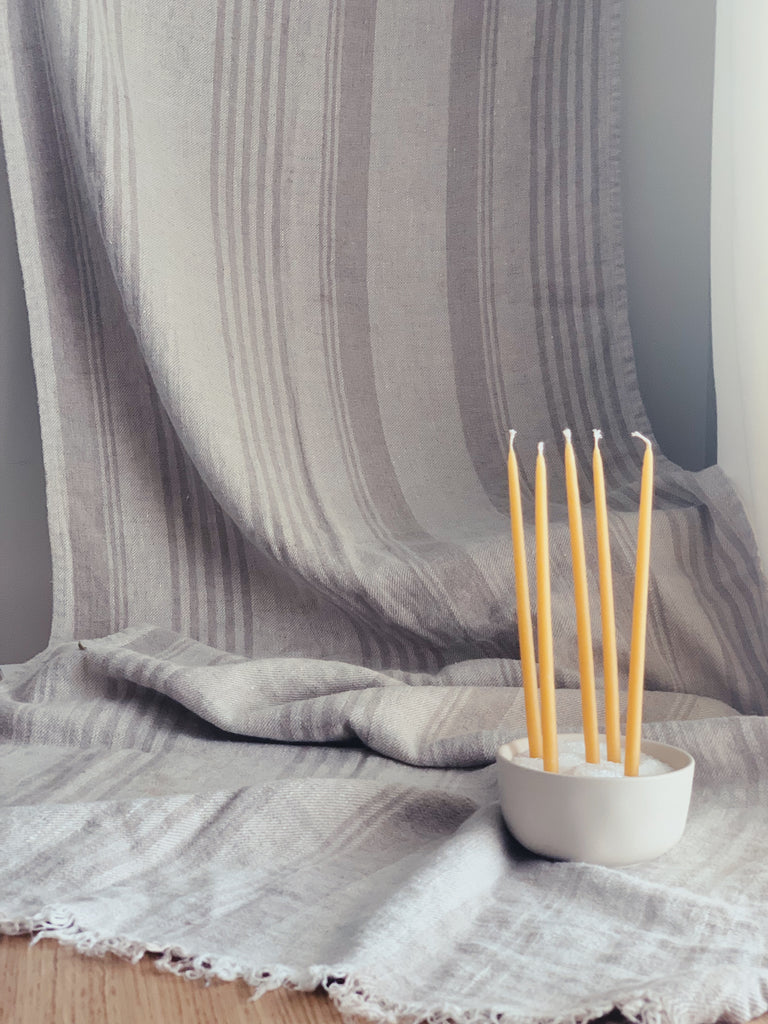 1/4" by 8" Monastery Candles
$19.00
Made by hand in Canada, these delicate beeswax candles are whimsical with a soft honey smell. They burn for 1 to 1.5 hours and are perfect to use for meditation. 
Come in a set of 10.
We love to stand ours in a bowl of sand or bath salts. 
Disclaimer: Never leave candles burning unattended. Use in an open space and keep away from pets and children.