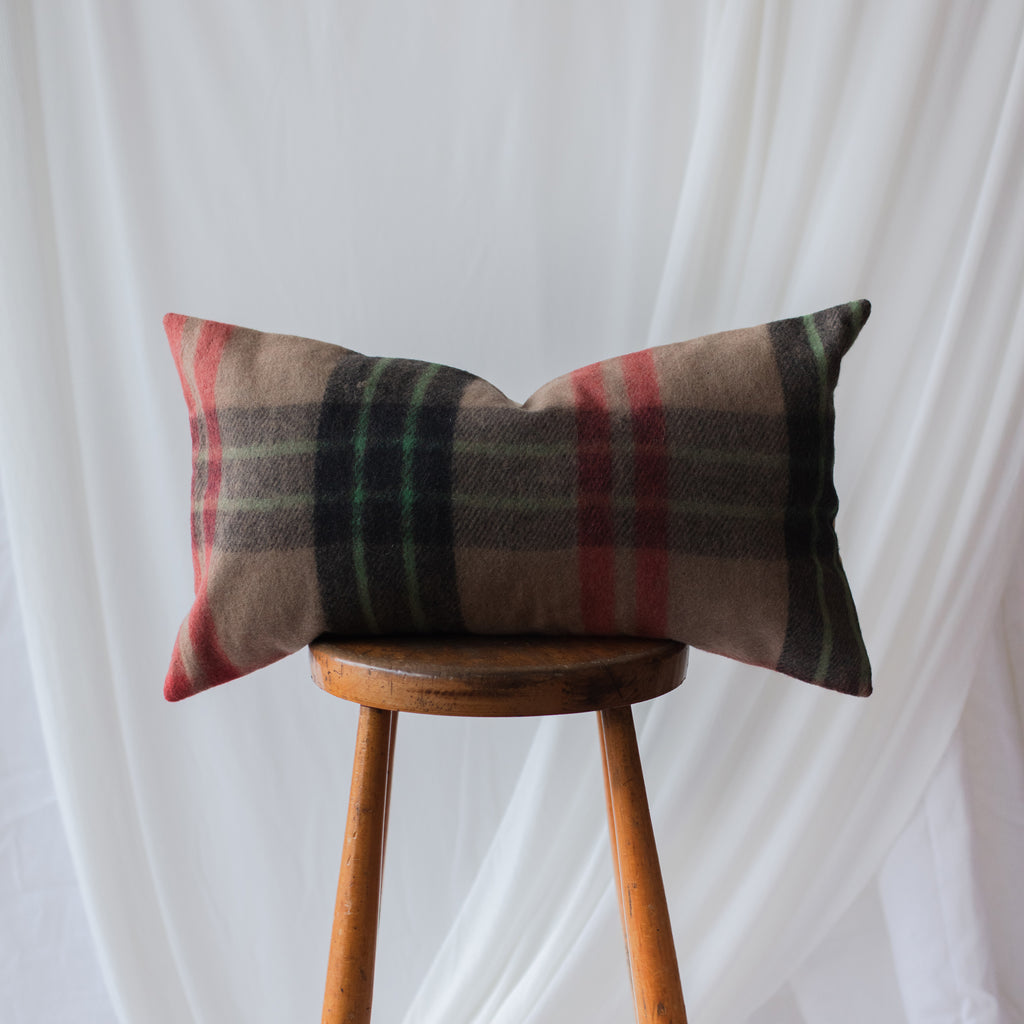 Cabin Plaid Lumbar Pillow
$49.00 $64.00
The Plaid Lumbar pillow is part of our Cabin series. These pillows are made from a vintage 100% wool blanket.
We source beautiful textiles that may not be perfect for their original use and turn them into products for your home. Please note the placement of the plaid may differ from the photo.
Measurements: 23x12"
Pillows come with polyester insert.
Pillows should be spot cleaned only.